The dough we use in roti maker should be very soft than the normal one. The roti stay smooth & intact because of that.
Also, one should not utilize stored atta to make chapati in the roti maker. Your chapatis would come out tough with strange texture.
Make your dough rest for thirty-sixty mins before you start making the chapatis. Don't use the dough instantly, it would start breaking.
Here are some essential things to keep in mind when preparing the dough for roti maker.
Always make new dough. Don't use stored dough

Make the atta much softer than normal

After preparing the atta, allow it to rest for thirty-sixty mins before using.
Then it comes to method to make the chapatis. The primary two things are:
Prepare atta balls

Start the roti maker & make it hot
To start making the rotis, start by making balls of as you will prepare for regular chapatis. Turn on the roti maker. Let it heat for five-six mins till the heating light turns off. Once the light switches off, it means the machine is fully hot. Take the atta ball, cover it a slightly in dry atta & place it in the upper corner of roti maker. After this, close the lid with handle & press firmly for one-two secs. Don't press for more than one-two secs.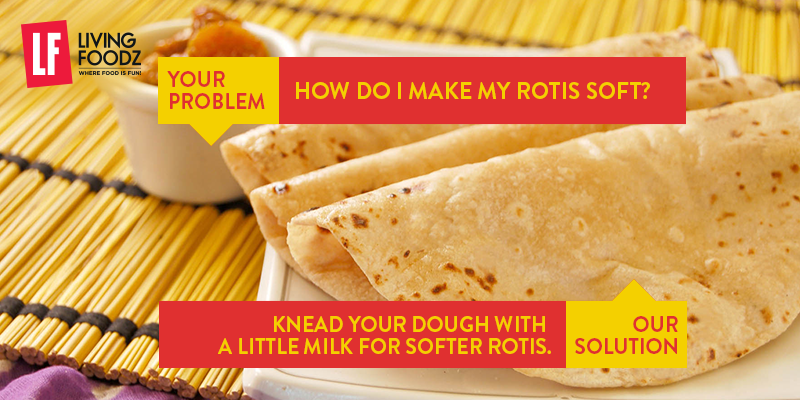 Chapati
Open the lid & you would know that the roti is now in round shape. Allow chapati to cook from other side for fifteen-twenty secs. Then, do the same process again. You should see bubbles start generating in the roti. It depends on how you like your roti as per cooking proportion. It depends on your choice. But turn it after 15-20 secs to make it almost cooked.
Once both surfaces are almost cooked & you could see bubbles appear, you could close the top lid & roti would cook its way & slide out. Once the chapatis are fully prepared, cover it instantly in a hot pot or with some foil. Otherwise the chapatis made in roti maker could be harden if stays in cold for much time.